Hydraulic Punching Machine
Manager: Anson
Mail: anson@sinokd.com
Mobile: +8618201849494
Manager: John
Mail: john@sinokd.com
Mobile: +8613961086166
Add: No. 251, Xinshi Road, Hongkou District, Shanghai, China. 200080
Ironworker



DOWNLOAD THE CATALOGUE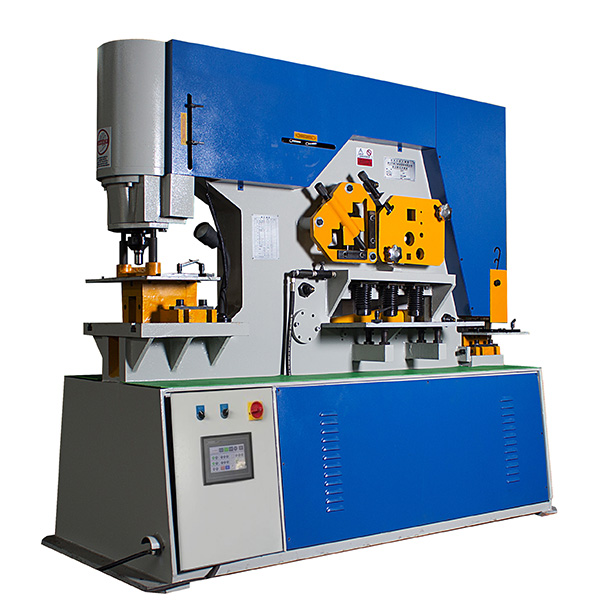 CLICK HERE TO LEARN INTELLIGENT IRONWORKER MACHINE


VIDEO



Brief Introduction

1.Multiple Functions
KINGDOM's Q35Y/ Q35YS series industrial-grade
hydraulic ironworker
featuring multiple functions, including: round hole, square hole, oblong hole punching; steelplate, flat bar, angle steel, C-channel, H-beam punching; steel plate bending; angle steel shearing, notching and bending; flat, round, square bar, C-channel, I-beam,T-bar shearing/cutting; angle bending and pipe notching.
2.Superior Standard
The machine comes standard with: quick-change coupling nut & sleeve, squaring arm with scale,
electronic back gauge, gauging table with stops, punching base table,safety guards and more.
It's the first choice for metal processing of modern manufacturing industries (such as the metallurgy,
bridge,and communication, electric power, military and other industries).
3.Design Strength
Our machine is designed via the latest technology and has the virtues of easy operation, low consumption
and low maintenance cost. We also can provide customized solutions to better cater for customers' needs.
4.Q35Y Series
Q35Y series is a quite advanced version compared with standard Q35Y series. Q35Y series
hydraulic ironworker
has larger power motors and special pumps, so punching position and shearing position can work synchronously.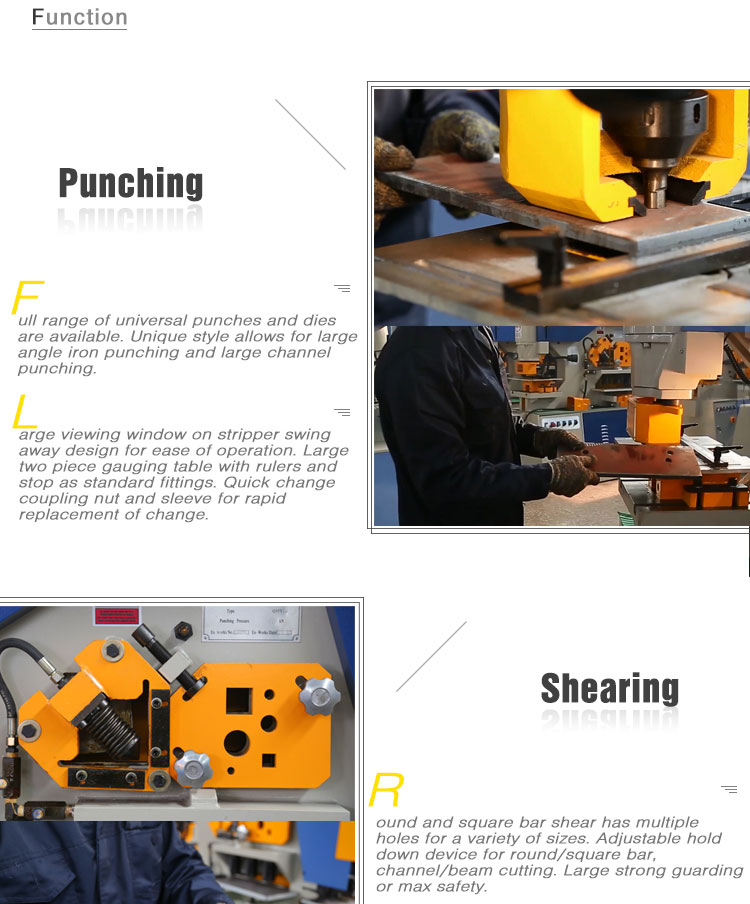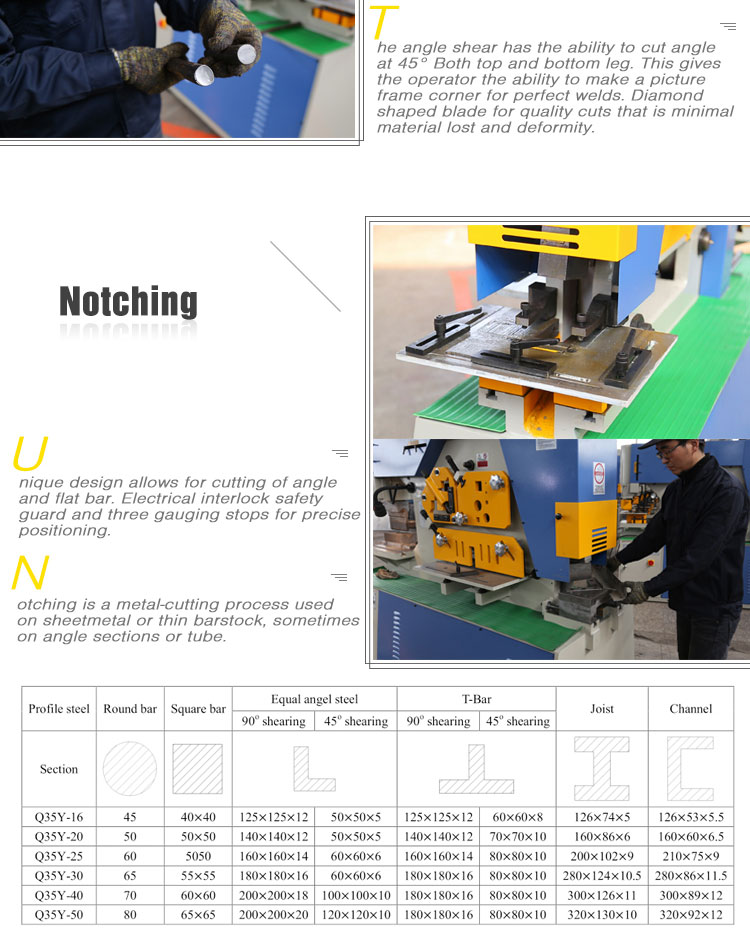 What products can we do?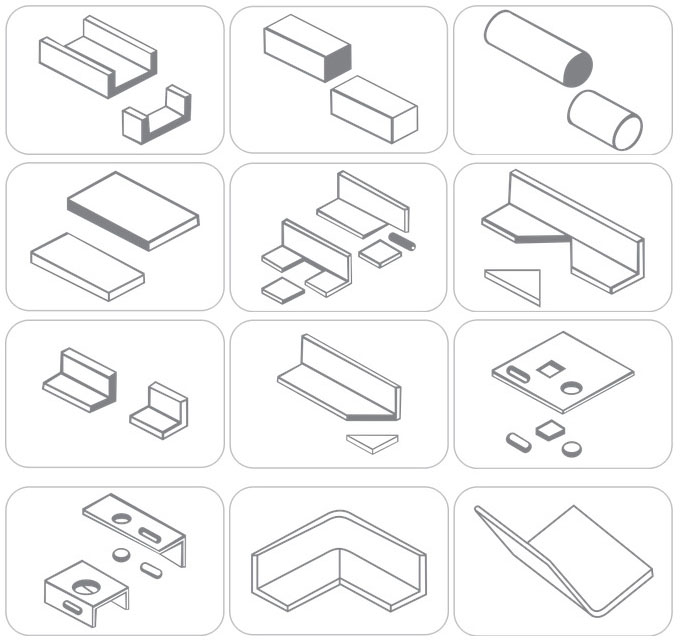 Hydraulic Ironworker Technical Parameter
Gross Weight and Packing Dimension depend on customers' needs.
Based on material strength of 45kg/mm2 tensile.


Design and specifications subject to change without notice.
Main Features

1. Professionally engineered design frame structures
2. Steel welds with high precision strength and rigidity to eliminate vibrations
4. Hydraulic fuel tanks and ironworker frame built by our Factory
5. Two hydraulic cylinders
6. Easy adjustable stroke control with ruler
7. Indicator on both hydraulic cylinders
8. Electric back gauge auto stop
9. Moveable working light
10. Hydraulic system with overload protection system
11. Large punching, notching, flat shearing table with ruler gauge
12. Emergency safety stop switch
13. Easy maintenance


Product Display
a. A set of round hole punching die
b. A set of angle steel blade
c. A set of round and square bar blade
d. A set of shearing plate blade
e. A set of notching blade
The above moulds will be installed in the machine, safety guards are also fitted as standard on all working stations. For other dies and blades, customers need to order and pay additionally.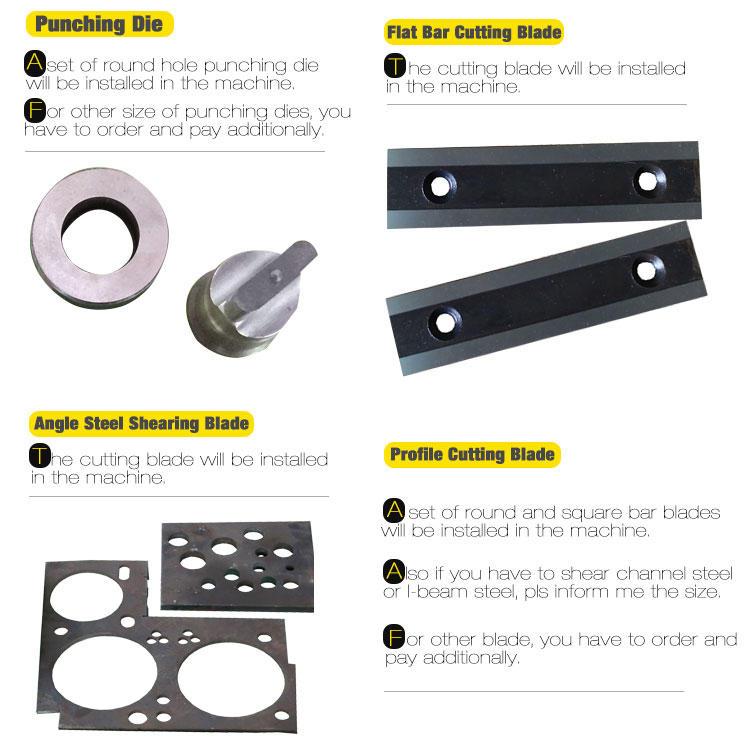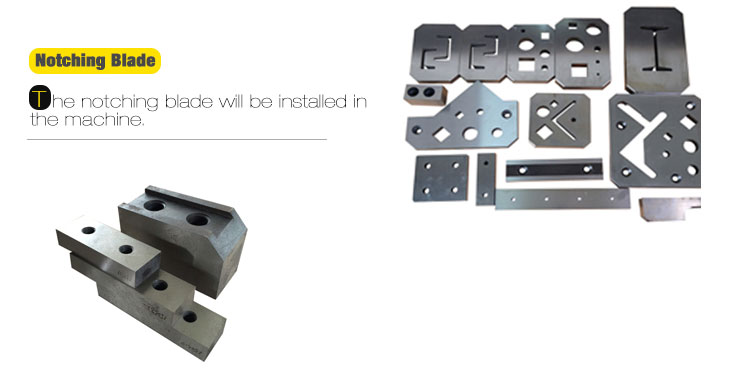 1.OEM
Customize color and function ,and providing 3 sets free customized molds
2.After sales
Our engineer can go to your factory for installation and showing operation details on condition of you provide the round-trip air tickets, visa formalities, food and accommodation. In turn, your engineers can come to our factory for learning the installation, operation and maintenance for free.
3.Good price
Reasonable price can meet your budget, price is $3000-$100000
4.Quality
Seal in the Cylinders from NOK, Japan;Electrical components from France Schneider;Valve from Germany Rexroth;Pump from Japan Sumitomo.Our product quality guarantee period is 13 months from B/L date. During guarantee period, we will provide spare parts without any charge in case of quality discrepancy caused by us. If the malfunctions are caused by customers' incorrect operations, we will provide customers spare parts at cost price. We also can offer flexible extended warranties according to the actual situation.
5.Inventory
We have enough inventory. If we have no finished machine we will produce asap.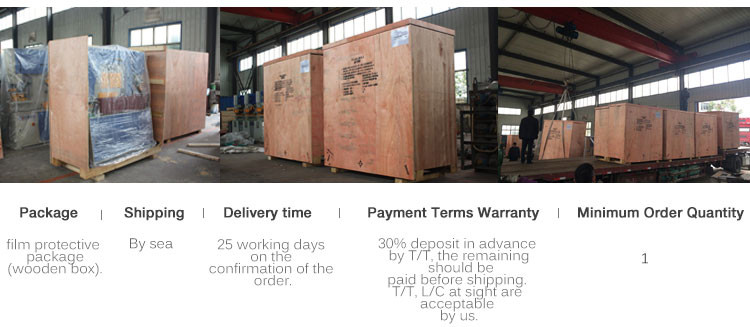 FAQ
Why Choose Us?
1. We will run the
hydraulic ironworker
for a few days, and use your materials to do the test. Only guarantee the machine shows best performance, and then we will ship out.
2. Our elite teams can provide you professional, customized, and all-round services around the clock. If you need any help, contact us by WHATSAPP, Skype, Email or Telephone.
How can we provide you efficient services (metal processing solution)?
There are Three Steps as following:
1. Gather your requirements based on your real working situation.
2. Analyze your information and provide our feedback.
3. Offer options based on your specific needs. For instance, reg. standard products, we can offer professional recommendations; reg. non-standard products, we can offer professional designing.
How to maintenance the machine?
Every shift has to fill in lubrication oil and machine oil.


How to Contact Us
Shanghai Branch:
Manager Anson
Mail: anson@sinokd.com
Tel: +8618201849494
Add: No. 251, Xinshi Road, Hongkou District, Shanghai, China.
Wechat: mrsun201637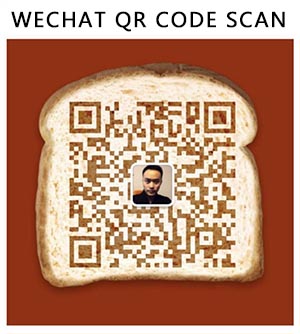 Jiangsu Branch:
Manager: John
Mail: john@sinokd.com
Tel: +8613961086166
Wechat:
asakurajj
Add: No.8 Yaxing Road, Shengci Town, Jingjiang, Jiangsu, China.